1 Continent – 5 Colors – not Googleable
the world is JUST enough – in this case one continent is more than enough.
Within my world trip I have seen 5 continents in 555 days. For the "Capture the Color" photo competition I have decided to capture Africa and tell you 5 stories of a continent so warm, so cold, so wonderful, so disgusting but in any case sooooo fascinating. It shall also inspire you to pack your bag because travel experience you can not google.
BLUE:
I crossed Africa from North to South. Let's start with Awasa, Ethiopia, rather North and therefore at an inexperienced stage of my trip. Induced by friendly welcomes and honest invitations to share the little there is I had street food with locals resulting in a wonderful night but also a 4 day diarrhea struggle. As a result of that I met an energetic women desperately trying to help the street children of Awasa, giving them basic education, one warm meal and, most important of all, a hug every day. I stayed a few more days helping to fundraise a water tank and taking photos. This is one of the girls after school…………………..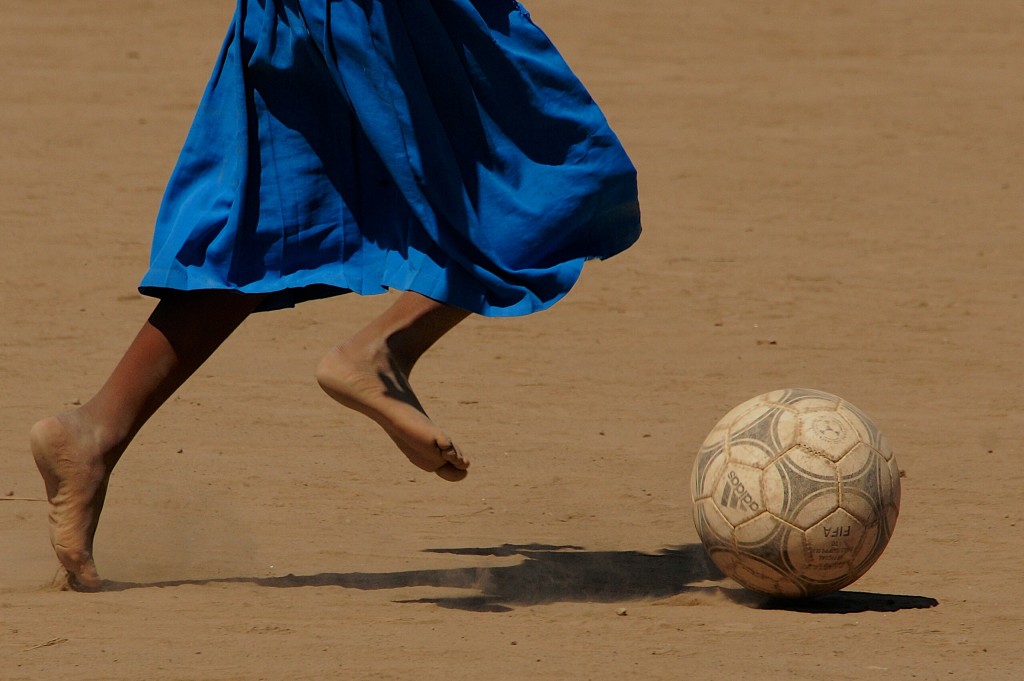 RED:
Talking of football. If you, in the western world, believe football has an important role in our social life, then come to Africa. Here it very often is THE only thing people look forward to. Partly it takes extreme features (I once got caught in a 3 day violent riot of Chelsea and United fans in Zambia) but mostly it is an event of gathering and joy. 50 people of a village joining in front of one old TV, everybody somehow finding a way to express which team they cheer for and no matter if victory or defeat, afterwards they dance and sing. It has no boundaries, no gender or no age exclusion – as you can see at this fisherman in Kenia who has not taken his had off in 5 years, I think, smile.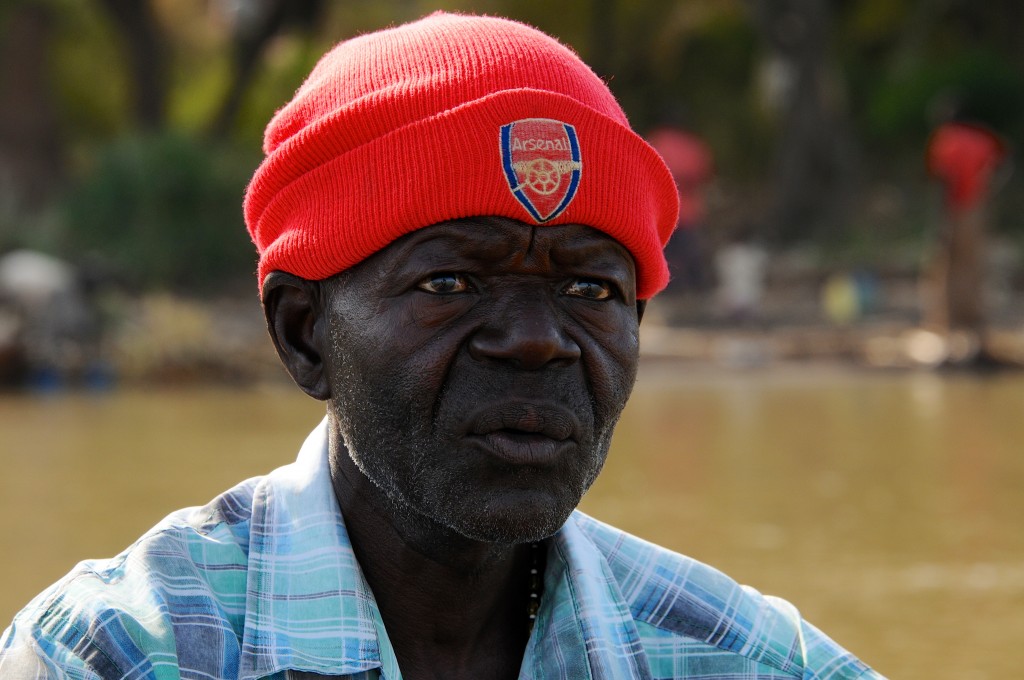 YELLOW:
Let's stick with sport for a second. Running for many children and young adults is not just a sport and joy, it is a path out of poverty. Like football stars successful runners are adored especially in Ethiopia and Kenia. Here the heros from the past have opened running camps and parents from all over the country send their "hopes" here. This picture was taken in Iten, Kenia, one of the most famous running camps at all, up high on top of the rift valley. What seems like a normal village turns nuts at 7 am when hundreds (and I mean hundreds) of children go for their first run. Then school, then another run and so on. In between, Olympic winners, world champions with their European coaches stretching in front yards of very nice houses……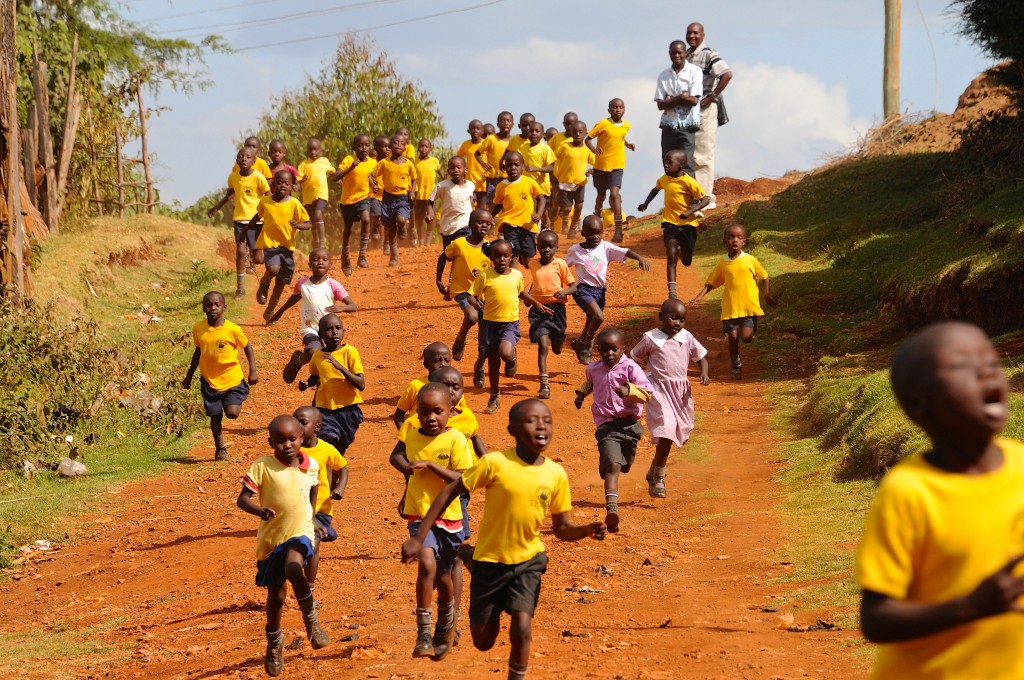 GREEN:
I have talked a lot about poverty now in Africa but that is not really new. Let's move on to the wonderful people this continent holds all over. The great joy they take out of life, the never destroyable hope and the humor they use to take on things. Following a great example. Besides the color look at the written signs. We are talking about a shoe polisher here in a bussy market street, great…………………….
White:
You might think, oh no, back to sad stories. Well its both but certainly more on the positive side. The following photo was taken in SOWETO, the SOuth WEstern TOwnship of Johannesburg, South Africa. Its famous for its inhabitants fighting apartheid and Nelson Mandela of course. Nowadays it is possible to visit this township, to talk to the locals and despite all the issues and worries the vast majority will tell you things are better than in the past. Now that is something you do not hear too often, neither in Africa nor in our world………………………way to go………….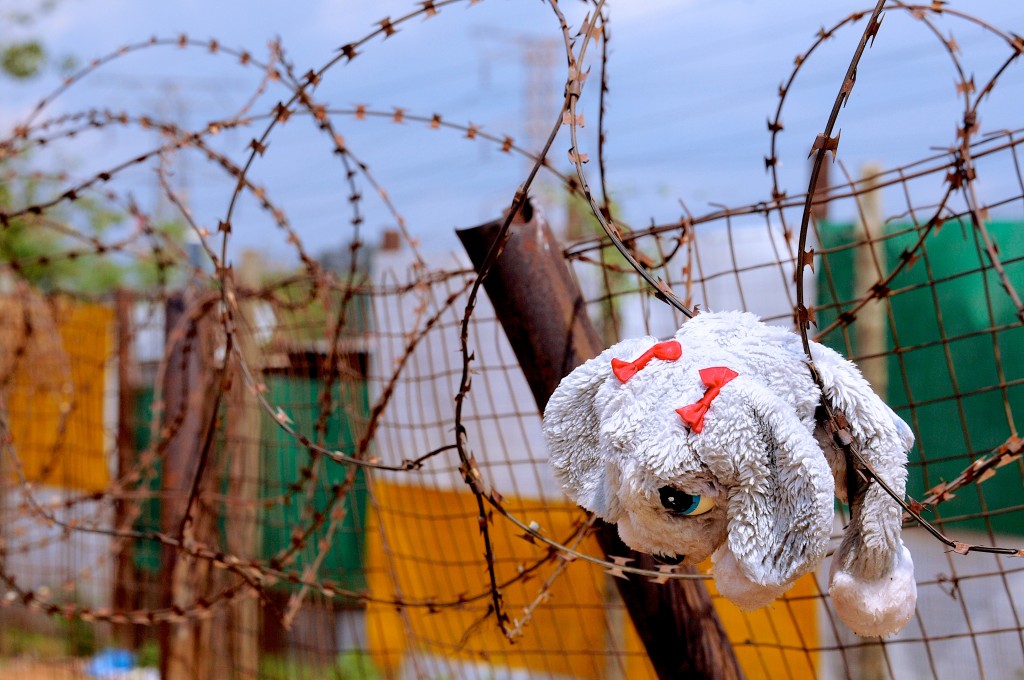 To the judges and especially to Ken for BLUE. The explanation to the contest confused me a bit as it says photo's for each color. Does it mean we can put in more than one??? Anyway, as I travelled most of the world by bus and as it captures travelling and blue in such a nice way I just have to let you see this one as well. Its the biggest salt dessert in the world, its Uyuni in Bolivia.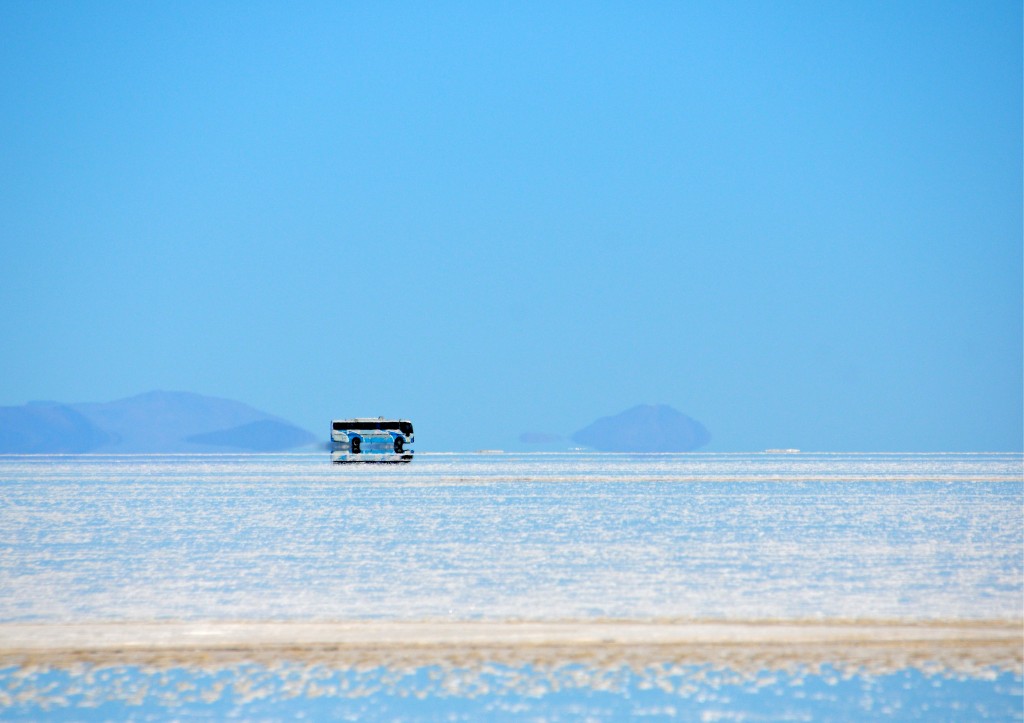 Finally I would like to use this opportunity to bring your attention to 5 other travelers who's photos and stories of the world are inspiring as well:

1) Stephen Lioy, a great person and photographer who I shared great days in Asia with.

2) James Sebright, we luckily got to see great Syria and its wonderful people before "IT" all started.

3) Chris Martin, an experienced photographer who is not afraid to give away some of his secrets, thanks for that.

4) Masa Uzicanin, a crazy US girl, smile.

5) Julia and Mario who I admire for what they do and I am a little bit proud to have given them some inspiration to take on Africa.